It's the Holidays: Treat Yourself to Quality Incontinence Solutions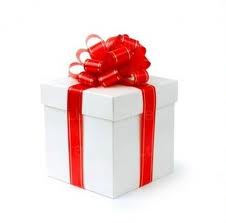 The holidays are about spending time with others and seeing their eyes light up when they open the perfect gift. We love the sparkling holidays lights and the spiked eggnog, too. And, we also believe that this is the time of year to treat ourselves to a little something special.
This holiday season, treat yourself to a little extra protection from diaper leaks and give yourself a little extra discreetness when managing your incontinence solutions.
We've talked about our Active Brief incontinence pant for men and women and how it eases travel stress, improves quality of life at work and home and gives comfort overnight. Why wait any longer to treat yourself to a few pairs so that you can experience these joys throughout the year?
You can always buy multiple pairs of your favorite color or get one of each. We have white, blush, latte, gray, navy and black. Each of these incontinence pants has a slim fit, tight elastic around the legs and breathable and durable fabric. This holiday treat to yourself will give you a dependable layer of protection that helps hold your pad or diaper in place to ensure you can beat the long holiday trips and spend more time with your family.
The Active Brief is the gift that keeps giving all year because it's washable , too, so you can reuse it time and time again.
We also think you should splurge on yourself and pick up a discreet travel bag. Made from the same durable fabric, our travel bags help you carry an extra diaper for those on-the-go changes and provide you with a place to dispose of your soiled diapers until you find a proper receptacle.
Happy holidays to you. May you find time to enjoy with your family and loved ones. May you find time off from work and some delicious holiday treats to enjoy. May you also treat yourself to a gift this holiday season.