New Year's Resolutions: Take Life by the Horns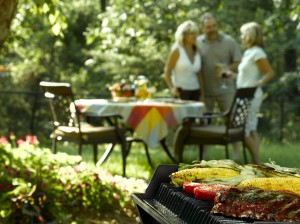 Do you know your 2013 resolutions? We think this year should be about taking life back—let's grab it by the horns and have the ride of our lives.
For all of our friends of GaryWear and our growing customer base who struggle with incontinence issues on a daily basis, we recommend this set of New Year's Resolutions for 2013. We want this year to be free from economy woes, embarrassing leaks and fears of new things. We want this to be the year that we take life back.
Spend More Time With Family – It's said all too often: life is short. This New Year let's resolve to spend one less hour at work, one less hour in front of the TV and one less hour on Facebook, and invest all of that time chatting with our children, playing with our parents and brunching with our brothers.
Spoil Ourselves – It seems simple, but this New Year lets resolve to invest a few extra dollars in quality products that will help us live active lives without the worries of embarrassing bladder leaks. The economy struggles, the housing market stagnates and the job market looks bleak. But in 2013, we'll spoil ourselves with a few pairs of GaryWear Active Brief incontinence pants to give us the security to leave home, go out after work and play at the park a little longer. Because we deserve it.
Try One New Thing – That's it: in 2013, we resolve to try one new thing. The adventure terrifies us but also makes us feel alive. We can do it. With the love of our family on our side and the security from a reliable diaper cover, we will break out of our regular routine and test drive a new car, fly somewhere we've never been, rent a bike to ride a new path, or buy that fancy dress we've always wanted to wear. This is the year to add spice to life and do one thing that we have always dreamed about.
What resolutions are you making?