It's Getting Hot in Here: Controlling Incontinence While Working in Manufacturing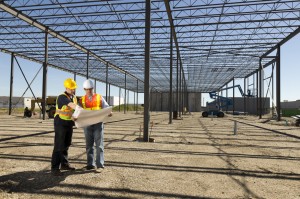 It's not a secret that many customers with incontinence struggle with sweating and stickiness while wearing disposable diapers and incontinence pants. Thick protective layers like that can cause heat. Imagine this situation when working at a manufacturing facility that can get upwards 120 degrees and hotter.
That's what our customer David (name changed to protect his identity) deals with on a daily basis.
A very active professional in his mid-50s, David also has incontinence.  Given his job at a manufacturing facility, he sometimes goes 10 – 12 hours without a diaper change. And his workplace reaches temperatures over 100 degrees, making wearing adult diapers and a protective washable incontinence pant extremely challenging.
David generously offered to help us test our GaryWear Active Brief during our development stages. Because of his workplace environment, David doesn't wear protective pants because most are made of plastic and become too hot to wear. But, as part of our study group, he agreed to carefully examine the quality and effectiveness of our incontinence pants and give us detailed feedback on what worked and didn't work.
"I'm ecstatic," he said.
For David, GaryWear's washable incontinence pant gave him an extra layer of protection through his long, hot day at work, and the fit impressed him. "I couldn't hear them," he said, noting that the slim fit meant there was less fabric to crinkle and rustle under his clothes. He said that the fabric breathed enough to allow him to wear the pull-up incontinence pant over his disposable diaper, even when we was at work. He also tried the reusable incontinence pant at night, which helped him sleep better because he didn't have to worry about leaks. In fact, he had no leaks throughout the night when he wore GaryWear incontinence pants—even when we slept on his side.
For David, it all comes down to quality of life. With GaryWear on his side, a better quality of life just got a little easier.